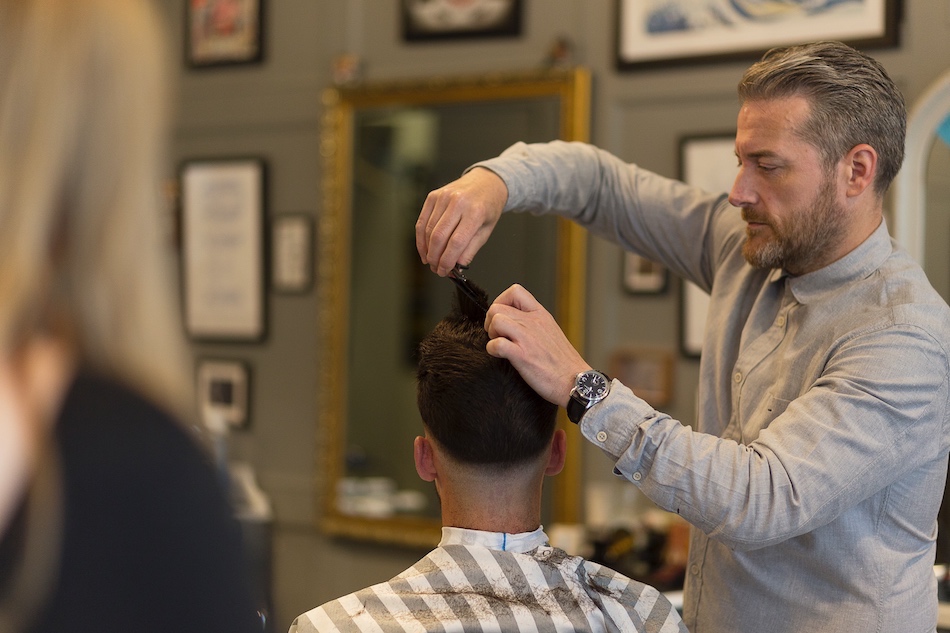 Brian Jobson has been cutting gents hair since he was 18 years old.
He was trained and mentored by Brian Drumm, the designer and developer of the Flat Topper Comb.
During his early hairdressing career at Brian Drumm, he was chosen to take part in hair demonstrations and exhibitions using the Flat Topper Comb which took him to NYC and beyond.
From the outset of his career gents cuts and grooming were always important and Brian spent as much time and precision on gents cuts as he did on their female counterparts.
In 1998 Brian founded Hope Hairdressing in the heritage quarter in Dunfermline and in 2014 he launched the Old Town Barber Club, his aim to create a superior mens barbers where the importance of the customer experience and environment played just as big a part as the cutting excellence of the haircut itself.